After nearly 8 years of foundation and development, the WELL Healthy Building Standard has become popular in the Chinese market. By March 2023, the cumulative application of the WELL Standard in the Chinese market reached 62 million sqm. The WELL Standard has not only become a monument in the healthy building sector, but also a multi-dimensional interpretation of healthy lifestyles.
In 2023, in order to meet the development needs of China's health era and on the basis of following the evidence and science, IWBI pioneered the cooperation with certification bodies approved by the Certification and Accreditation Adminstration of the P.R.C (CNCA) and accredited by the China National Accreditation Service for Conformity Assessment (CNAS), authorising the cooperation bodies to carry out WELL audit services in China.
On March 20, 2023, Ms. Xue Ya, President of IWBI Asia, and Dr. Wang Haishan, Chairman of JCC signed a cooperation agreement, under which JCC will participate in WELL-related auditing services as the first WELL-certified auditing organization in China, and thus lay a solid foundation for the next phase of active, professional and practical cooperation between the two parties.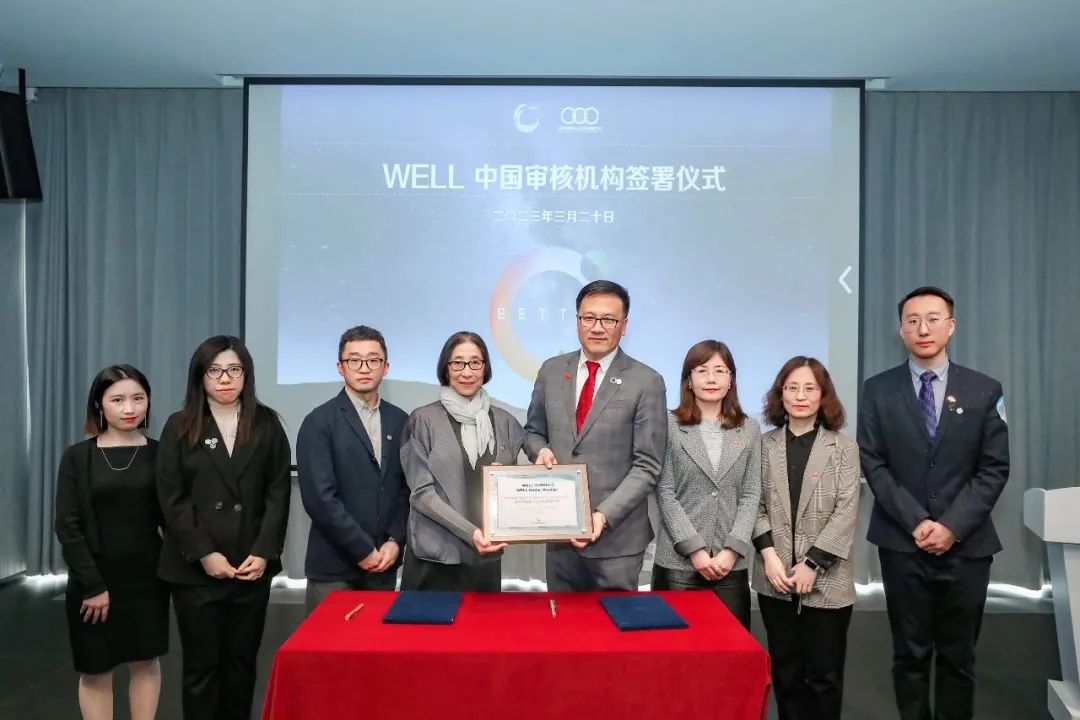 For staff involved in auditing and certification within the WELL Certification and Auditing Company, IWBI requires that they must pass the China Certification and Accreditation Association (CCAA) examination and be qualified as a CCAA Registered Service Certification Examiner, as well as having the WELL AP qualification. In addition, to ensure fairness, staff engaged in the audit and certification of WELL projects are not allowed to participate in WELL consultancy work or act as WELL Performance Testing Agents (WELL PTA), and firmly uphold the practice concept of independence, fairness, integrity and professionalism to complete the audit and certification of WELL certification and WELL evaluation in an objective and fair manner.

After more than a year of investigation and communication, IWBI authorised JCC to become the first WELL certification audit organization in China, allowing it to carry out WELL certification and WELL evaluation audit and certification work in China. IWBI hopes that JCC will continue to develop its own strengths, carry the important task of green low-carbon and healthy living, and implement the international vision and local practice of the WELL Healthy Building Standard. In the future, IWBI also hopes that the JCC will continue to develop its own strengths, carry the responsibility of the times for green, low-carbon and healthy living, implement the international vision of WELL Healthy Building Standard and local practices, and fully assist the flourishing development of the whole WELL industry chain.