On 15 November 2022, the United Nations Industrial Development Organisation (UNIDO) and the Vietnam Institute of Urban Development Management jointly organised a workshop on a roadmap for low-carbon and circular development of the built environment, which aimed to provide an exchange platform for academic research on enhancing the low-carbon level of buildings, enhancing the quality of construction activities, finding new technologies, developing new materials, and designing low-carbon strategic plans.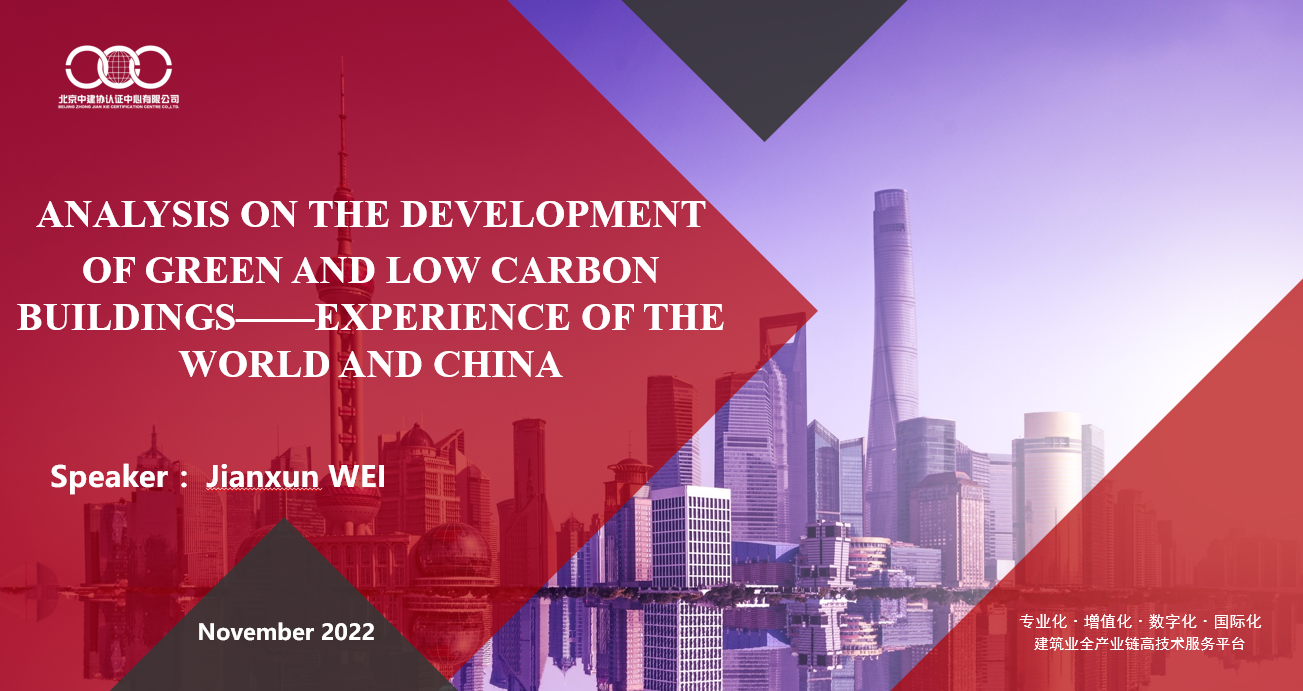 Mr Wei Jianxun, Technical Director of Green Low Carbon Business of JCC, was invited to give a keynote speech on "Analysis on the Development of Green and Low Carbon Buildings -Experience of the World and China " to the delegates. Mr Wei's presentation included the urgent situation of carbon emission control, the construction target of green low carbon buildings, the analysis of the realization path of green low carbon buildings, the analysis of building carbon emission and management activities, bringing Chinese voice and Chinese experience to the conference.
At present, on the premise of ensuring the use of building functions and livability, reducing fossil energy consumption, lowering electricity consumption, upgrading green building materials and electrical equipment, and increasing carbon sinks are the key ways to achieve green and low-carbon transformation in the building sector. This requires practitioners to integrate the low-carbon requirements of building operation into building design; implement low-carbon construction in the construction phase, including green and low-carbon use of raw materials and green construction management; carry out carbon accounting in the building operation phase, identify key factors affecting carbon emissions, collect key data and carry out diagnostic work; based on the information collected in the operation phase, carry out Based on the information collected during the operation phase, we will analyse the "double carbon" practice path and formulate and implement improvement measures.